---
---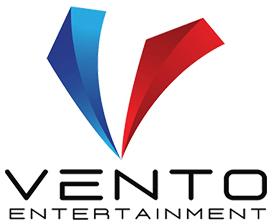 About
---
Vento Entertainment are a professional creative team of Entertainment Management specialists. As an Events and Entertainment Agency we have over 6 years of experience in Dubai, The United Arab Emirates and broader Middle East producing high-quality events of varying type and scale. We have over 22 years experience internationally within the Events, Entertainment and Hospitality industries.
Our passion is managing the behind-the-scenes details to deliver a superior experience for your audience. We thrive on delighting you, your customers and by helping you host events that meet or exceed your entertainment goals.
At Vento Entertainment we have a wide choice of entertainers to suite every occasion. We offer a diverse selection of Dubai, UAE and Abu Dhabi based performers and entertainers but also have International Artists available on request. This includes Singers, Musicians, Bands, Djs, Dancers and even Circus performers. 
Require a pianist for a hotel lobby?

Need a Dj or Band that will get the party dancing?

Want some dancers to get the crowd moving?

Try adding some heat to your event with our spectacular fire artists?

Our artists are the most talented, reliable and professional event entertainers in the Middle East. We pride our team on their high level of professionalism and reliability to ensure your event will be unforgettable.
We have all your entertainment needs covered.
rs
We have all your entertainment needs covered.
At Vento Entertainment our creative consultants can help you theme and produce an unforgettable event.
Hosting a Corporate Event or Conference?

Organising a Festival or Exhibition?

Running an Award Ceremony or Seminar?

Celebrating A Wedding, Birthday or Anniversary?

Our attention to detail coupled with our strong local partnerships means we can offer a full service for any type of event.
We deliver great Events at Affordable Costs.
We Deliver Great Events at Affordable Rates!
With a collage of sound we'll help you capture the moment forever.
With a wide range of Dubai, UAE and International Artists booking our Event Entertainers is only a few clicks away. If you prefer to speak to a Vento Representative to organise an Entertainment or Event Consultation we would be pleased to assist you with your requirements.
In the meantime Click on one of these great Entertainers below, or Visit our Artists page for a preview of the some the amazing Talent we have available for your next Event.
FAQs
Why choose Vento Entertainment?

Considering the diverse and intricate nature of the multiculturalism present in the region catering appropriately for such varied tastes is not an easy task. We can simplify that complexity for you so you can focus on entertaining your guests,  networking with your clients or delivering the high quality productions core to your business.

With Over 6 years experience with Entertainment, Events & Production in Dubai, Abu Dhabi, Fujairah, The United Arab Emirates, Bahrain, Qatar, Lebanon and the Broader Middle East Vento Entertainment is well versed with the complexities that come with the Middle Eastern Events industry. Furthermore more we have over 20 Years of experience in Asia and Australasia catering to a large variety of demographics.

When considering the multi-faceted nature of Events, Artist management & Production an already complex pursuit in itself, it is imperative to recognise the importance of an educated, experienced, professional, reliable and diverse team. Here at Vento Entertainment we assure you that reliability & professionalism so you can enjoy your Events stress free.

How do I get started?

Vento Entertainment, based in Dubai offers a diverse array of Event, Entertainment and Media related services. Feel free to browse the website for an overview of what we can offer you. Our imperative is to help you do what you do best. Once you find what you're looking for send us an email or give us a call. We can assist you with the provision of:

Entertainment

Hotel Entertainment
Corporate Entertainment
Wedding Entertainment
Musicians
Singers
Bands
Djs
Dancers
Ariel Artists
Circus Performers
Fire Breathers
Stilt Walkers
Magicians
Ventriloquists
Puppeteers
Arabic Performers

Events

Events Consultancy
Venue Consultancy
Nightlife Services
Corporate Event Services
Wedding Planning
Private Party Equipment
Audio Visual Production
Staging
DTCM Protocol Consultancy
Catering

Media & Production

Music Production
Studio Recording
Custom Song Wiritng
Sound Design
Voice-Overs
Sound Branding
Sound Logo Design
Music Marketing
Marking Music
---